Brčak Residents Buy Land in Novi Grad: Will Sarajevo Get Another Large Shopping Center?
After Belamionix from Brčko bought land in Sarajevo, the question arises whether the capital will get another large shopping center or similar facilities.
Belamionix purchased the land that belonged to GP Bosna, which is in bankruptcy, in the municipality of Novi Grad. Belamionix did not want to disclose what they will build on this parcel to BiznisInfo.
However, it is known that this company is engaged in retail and wholesale. They have a network of 11 hypermarkets and six supermarkets, mostly in the northeastern part of Bosnia and Herzegovina, in cities like Brčko, Tuzla, Srebrenik, Gradačac, Gračanica, Banovići, and others.
Furthermore, they have a network of gas stations, including one in Semizovac near Sarajevo.
Belamionix is one of the largest domestic retail chains with a well-established distribution of over 10,000 items for which they are direct importers from China, Indonesia, Turkey, and India. Their main activity is the retail of consumer goods. Additionally, they are involved in wholesale, transport, and representation of brands.
The location where they bought the land is very attractive, especially considering the development of transportation infrastructure. The parcel is located right next to a roundabout that connects Safeta Zajke Street with the access road to the Vc Corridor highway.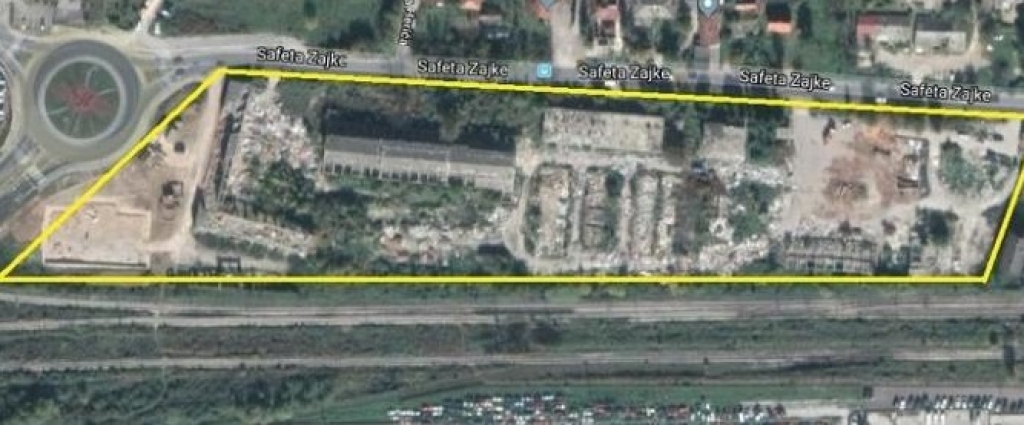 The parcel is located along the planned city highway (expressway). This route will see increased traffic after the completion of the IX transversal, which will redirect traffic through Safeta Zajke Street.